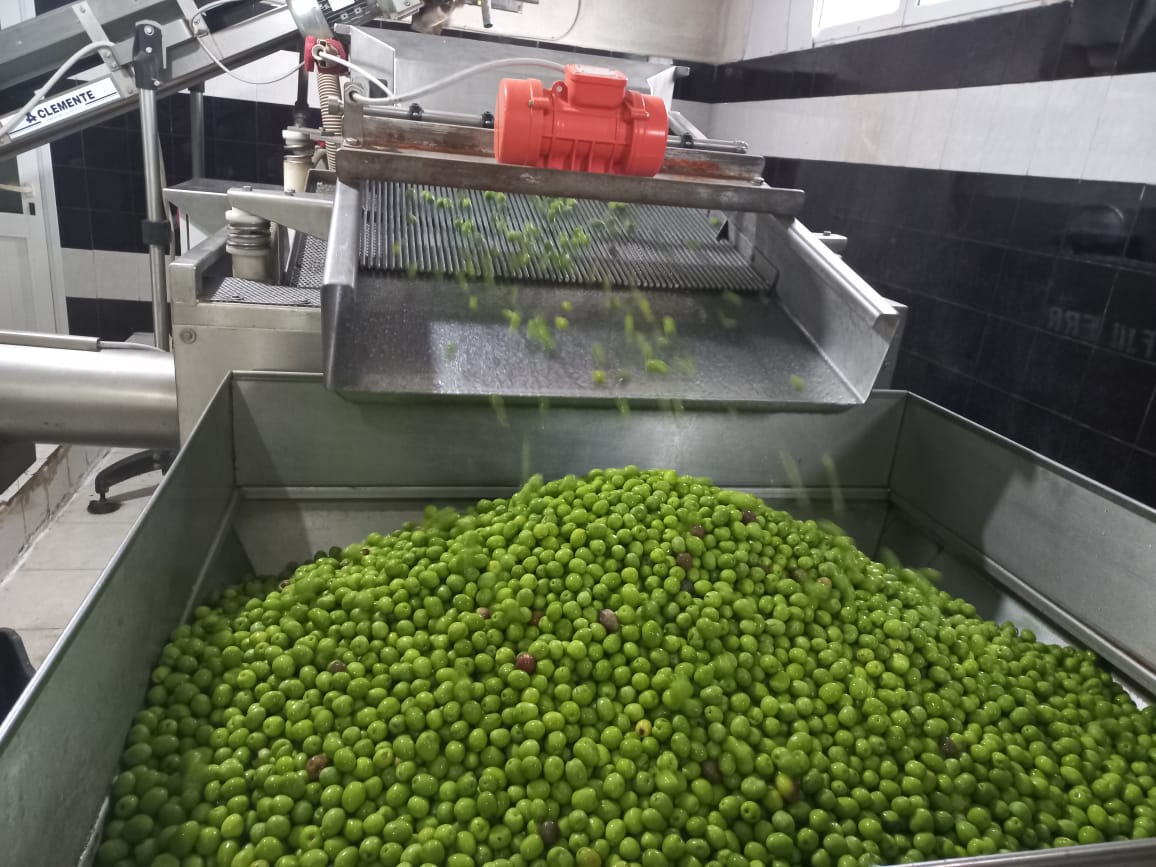 The olive harvest in Albania traditionally starts at the beginning of October and goes on until February, and it was traditionally a task that families performed together. Harvesting is mostly done manually, without
modern equipment. The olives are pressed in cooperative mills, which are equipped with small or medium-sized continuous cycle presses made out of wood. After acidity analysis, the oil is left to decant naturally
in stainless steel tanks. Storage is often in clay jars that have been found in the cellars of historic houses.
Kokërrmadh Elbasani is a traditional olive variety cultivated in central Albania, particularly in Elbasan County (from which the variety takes its name). It should not be confused with the better known and more widely planted kokërrmadh Berati variety. The kokërrmadh Elbasani olive is considered good as both a table olive and for oil production.
The interaction of this variety with the local environment and cultural practices results in the special characteristics and distinctive flavor of to the oil produced in Elbasan. The climate of Elbasan is transitional, and this olive variety is relatively resilient to cold weather. The olives themselves are medium sized (typically 3 grams, of which the stone accounts for half a gram), and oval shaped. The oil yield is relatively high, at about 22% by weight.
Elbasan kokërrmadh olives have been cultivated since Medieval times. Recently, around 300 olive growers from the region have come together to form the FBE (Agricultural Federation of Elbasan) with the goal of developing and improving the district's local products, especially olive oil, which points to the continued importance of this product. There are three cooperative mills. Olive trees and olive oil have always been part of the physical and social landscape of Elbasan, and families often purchase oil in large quantities directly from the producers. The oil is also sold to restaurants and markets. Olive oil is considered an effective natural remedy and is used in nearly all traditional regional dishes and salads, and as a butter substitute in local recipes such as tavë kosi (a traditional dish made with lamb, rice, and yogurt, cooked in the oven) and tave pistili (similar, but without yogurt, and with beef and plums).
Source: 'Arka e Shijes', Dhurata Thanasi (Luga e Argjendtë)